. . . but you will receive power when the Holy Spirit has come upon you; and you shall be My witnesses both in Jerusalem, and in all Judea and Samaria, and even to the remotest part of the earth." Acts 1:8 NASU
Well it finally has happened. I have followed my husband to the ends of the earth!  We arrived at Mumbai airport on Tuesday with excited anticipation of conducting the Jesus Conference at a small Bible College in a suburb called Bhendshil. Well, at least we thought it was a suburb. We were told the college was about an hour from the airport. We hired a driver and off we went – Sal, Viju and me. The first hour of the ride came and went and we were still in Mumbai. I thought the suburb must be close. Another hour came and went and we arrived in the outskirts of Mumbai.  Another hour came. Now we were close! We left the main road and began the last leg on a narrow, broken up road. We passed small villages that were quite primitive and remote. Finally, a small sign on the road announced Faith Bible College Campus.
Aside from the campus buildings peaking up through the tree tops, I was a bit overwhelmed by the sight of nothing as far as the eye could see. A dirt path led to a slatted walking bridge that took you over the dry river bed. As we made our way, a huge explosion happened and we watched as plumes of dust rose from a nearby mountain. You see, the Bible School's closest neighbor is a rock quarry.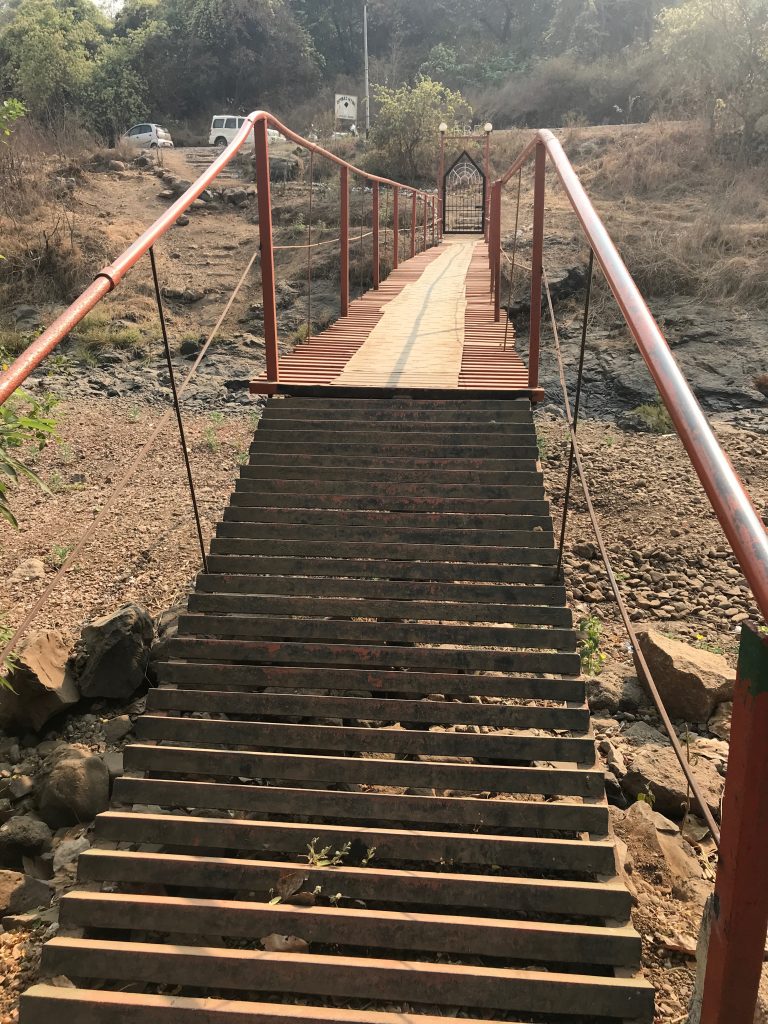 By this point, I was very aware that I far exceeded my comfort zone. I was out of the box and the lid was nailed shut! I don't believe in divorce but I found myself thinking about murder. Sal had taken me to the ends of the earth and I was not happy. To those of you who know me well, the answer is YES! Yes, I had a headache. Yes, I was car sick.
To make matters worse, we were booked into a small resort about 1 Kilometer from the campus. This resort is situated under the quarry mountain and it is in dire need of upkeep and repair. The rooms are not equipped with hot water or AC. (Average temp currently is 95F)  As we opened the door to our room, cement crumbled from the ceiling as a large lizard scurried for shelter. I wasted no time announcing to everyone, I was not staying in this "resort". They told us the nearest hotel is 50 minutes away. I was thankful that Sal and Viju agreed with my announcement. So we hired another driver and we've been making the trip back and forth each day from the Krishna Palace Hotel in the outskirts of Mumbai.
We could have gotten angry and hightailed it back to Bengalore.  We could have told the school this was not what we signed up for and just quit. But God got a hold of our hearts. The love these people extended to us was truly holding us together. Love does cover a multitude of sins.
If we had left, we would not have met the Bible School students who are so hungry for God's word. We would not have met the pastors who travelled far and wide to attend the conference. We would not have met the children who are orphaned and living here on campus. We would not have met Matthew and his wife, the school directors, whose love and kindness has humbled and overwhelmed us.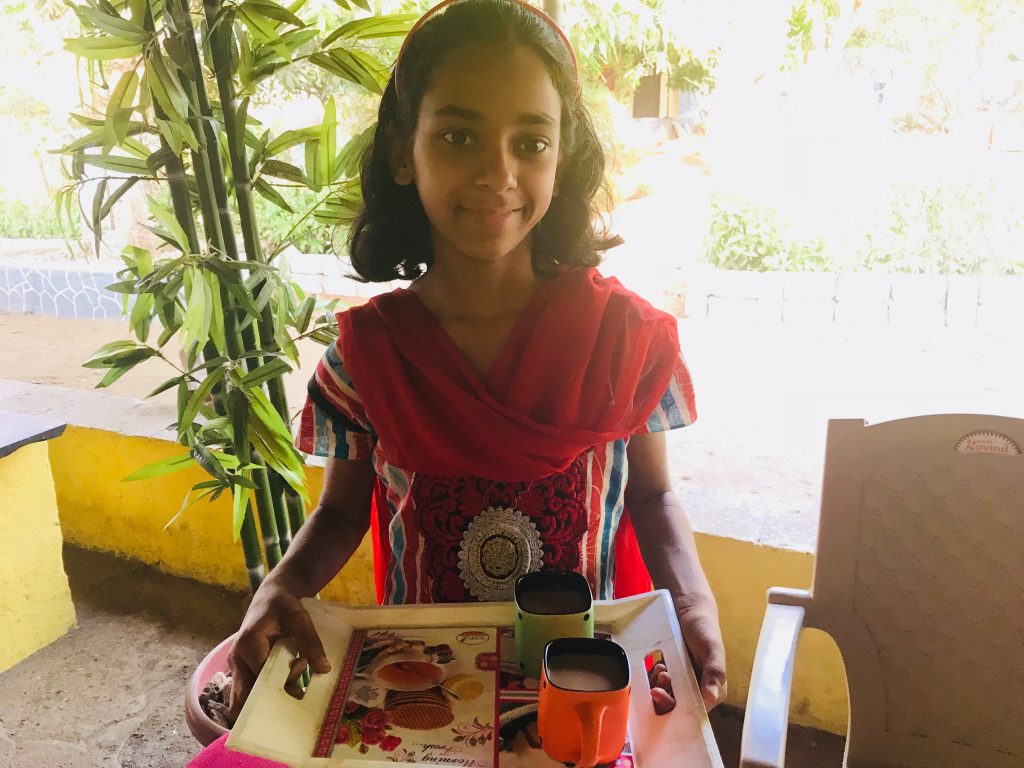 This morning as I awoke in my luxurious, air conditioned hotel suite to face another hot, muggy day at the school, I was reminded of the last charge given to the disciples by Jesus in Acts 1:8. I could hear his words echoing in my heart of hearts. You go and be my witnesses. But don't fear because the Holy Spirit will be with you. You can do this. My power will be supplied to you. Don't worry how far you have to go. No matter where I send you, you won't be alone. . . .Even to the ends of the earth.
Running Sneakers Store | Nike Foamposite Pro Halloween Clothing , Saluscampusdemadrid