The people filled the hall and overflowed into the lobby at the Zion International Hotel in Ooty. They came to attend a one-day seminar on The End Times. I'm always amazed at the cross culture of people who attend. Men, women, children, young and old have gathered here to study God's word. The conference began at 9:30 AM and closed at 5:00 PM. We enjoyed two tea breaks and lunch.  There was no childcare or nursery. Small children attended and were so well behaved. What a strong passion they have for the teaching of Scripture!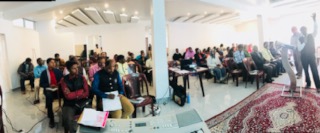 The most exciting thing is there were a number of unbelievers who attended. The hope only found in a relationship with Jesus was strongly communicated throughout the day. I believe these people were sent here on purpose by God. All day they sat in front of a pulpit that said Jesus Calls. All day they  heard the message – Jesus Calls.
Two young women who recently converted to Christianity asked for prayer. They are from Hindu families. While at the conference, their husbands and father called angrily suspecting that they were attending a Christian event. It was certain that they would be facing trouble when they returned home. Sal prayed for their protection and that the families would come to know Jesus.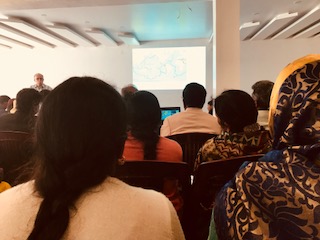 This group of people was extraordinary. The love, acceptance and hospitality was over the top. They are so grateful that we come to minister to them, but the truth is they minister so much more to us.  We are humbled by the gracious kindness that is extended. We have been invited to return in 2019 for another one day seminar and a woman's event. The hall was donated rent free by the owner of Zion Hotel. He extended a personal invitation to come again and use his facility.
The Chief Cornerstone has sent two pebbles like us to teach our brothers and sisters here in India. Go figure!
This is the LORD's doing; it is marvelous in our eyes. Psm. 118:22Sports brands | 『アディダス』に分類された記事一覧