I could hardly wait for Thursday. It was time to leave Coimbatore and head for "home" . . . Masinagudi. It is there where God planted a love for this country deep within us. As we rode down the mountain from Ooty, the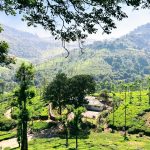 familiar scenery brought back so many precious memories of years gone by. The jungle always provides a display of wildlife like peacocks, monkeys and elephants. A sense of gratitude overcame me as I thanked God for giving us another chance to visit this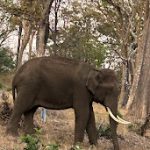 beautiful place. Riding through the village put smiles on our faces as we watched people going about their business, children playing and cows sharing the road with vehicles.
A very exciting moment for us was when we pulled up to the new CAM Center and living quarters for Viju and his wife, Ammu. Over the past few years it became apparent that Cross Angle Ministries was growing and needed a home of its own. Through the genericity of the CAM Board of Trustees, we were able to raise the money needed to build a modest home/ministry center through donations separate from ministry money. Except for landscaping and a few aesthetics, Phase 1 of the building is completed and has been furnished. Viju and Ammu will move here permanently this summer. Sal and I were honored to be the first to actually live here. This home is dedicated to the Lord and is named, Lighthouse. Let your light shine before men in such a way that they may see your good works, and glorify your Father who is in heaven. Matt 5:16 NASU
The one thing that draws me here are the widows. The Widow Project has been growing strong over the last three years. We started with a few ladies but now we have grown to over 120 in 7 area villages. This is a humanitarian ministry with a gospel emphasis. We become the hands and feet of Jesus to them and over time they hear the gospel. As a result, many have given their lives to the Lord. We have been able to register these ladies with the government so they can receive welfare benefits like rations and medical cards. Because many of them are illiterate they are not able to do this for themselves. Last year we were able to get assistance for 7 of them to build small homes. Currently, forms have been submitted for 12 more widows to build homes. A number of these ladies now have government work cards and can earn a living. Plans are in the works to start extended education for others so they can learn a trade.
Sunday evening could not come soon enough for me. Seventy of the widows came to the local church where I was able to speak to them about the God of the Bible. At least 40% of these ladies never heard about Jesus. At the conclusion of the message two of the widows responded to the invitation to accept God's free gift of salvation. One was a widow I have known for a long time. Her name is Parimala. Whenever I spoke to ladies' groups she would come. But it was not until Sunday night that she came forward. On Sunday morning I met a new believer named Jemila. She was recently forced out of her village because she was baptized. No one in her family is Christian. On Sunday evening she attended the meeting. One of her relatives attended and came forward during the altar call. With a huge smile on her face, she gave her life to Jesus.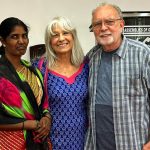 The rest of the week will be spent visiting the widows in their homes. Praying with them. Hugging them. Sharing hope and the Word of God with them. I'm certain I'll have more to report in the days ahead.
Thank you for taking the time to read through the blog.