After a quiet few days of R&R, the team headed for Ooty to conduct a women's conference. With Computer and technical equipment in hand, we climbed three flights of steps to where the church was located at the top of the building. The sanctuary was very small and there were only a few women there when we arrived. I quickly prayed that God would send only the women He wanted to be there. By the time the worship and praise concluded, the room was filled completely with over 70 women. My interpreter, the pastor's son, was fluent in English and did a fantastic job communicating the message in Tamil. At the conclusion, several women raised their hands to except Jesus and others recommitted their lives to him. It was a great day!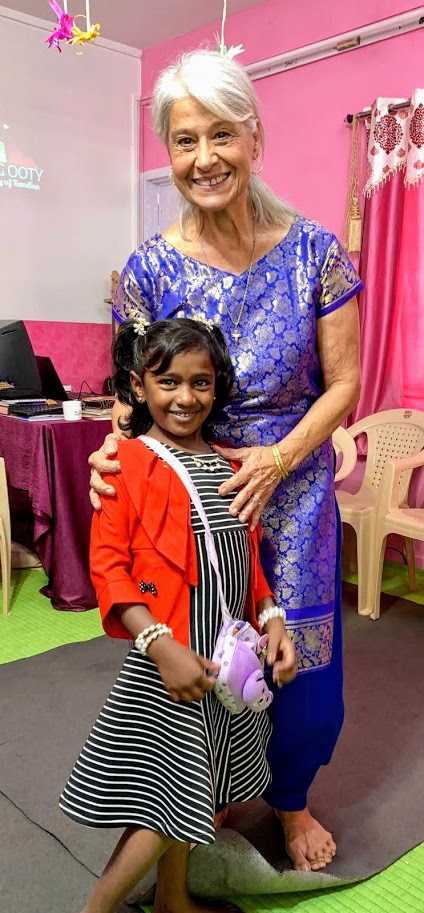 On Sunday, Sal preached at a local church in Masanagudi. He spoke on the sin of idolatry from the Book of Ezekiel. Almost the entire church raised hands committing to put God first before anything else. The pastor, Raj Kumar, said the sermon was a "feast to their spirits."
We headed back to Bangalore for a women's conference on Tuesday. It was a glorious day spending time with about 100 women's prayer coordinators from all over Bangalore. Standing before these prayer warriors had me feeling a bit like a lion in a den of Daniels. Tomas and Barb led the worship. A good time was had by all.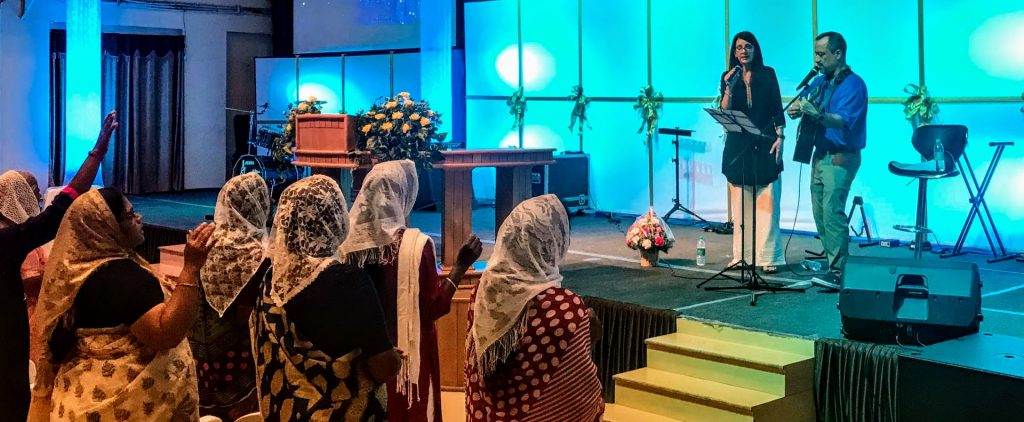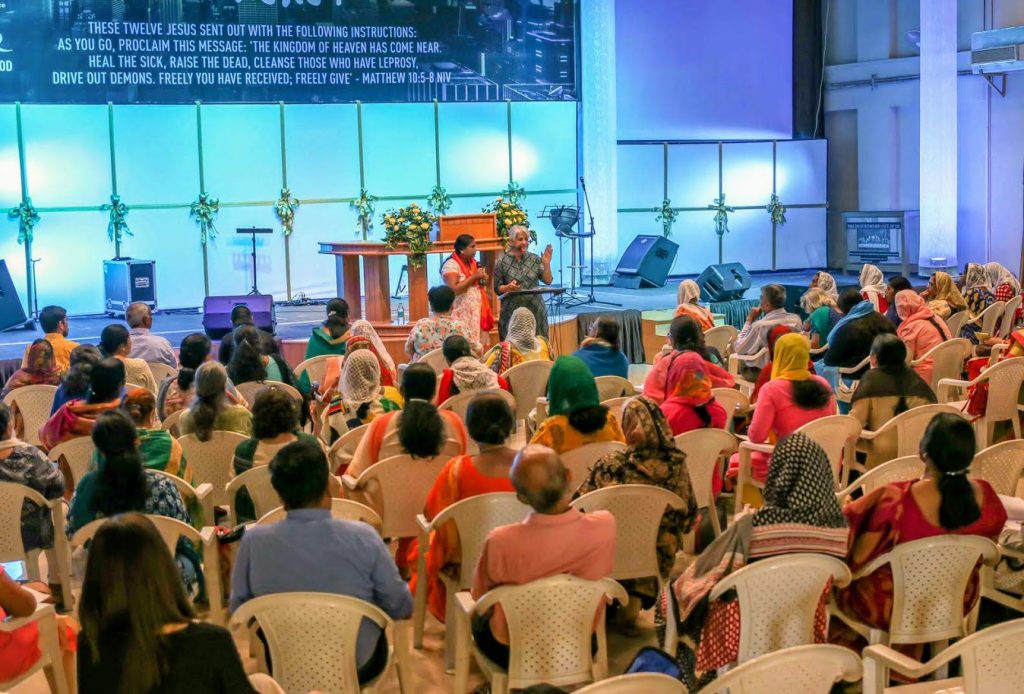 Friday we travelled an hour from QCI for the third women's conference in 7 days. Just before arriving at the church, we discovered we did not bring the wireless remote presenter. Trying to buy one was out of the question since this village was limited in selling technology products. My mind was trying to work through holding my notes while manually working the power point presentation directly from my computer. I could have saved myself the trouble because when we arrived we discovered no screen or white wall was available for projection. So the teaching was conducted the old fashioned way. . . .no computer, no presentation, no sound. Nothing but the Word of God! In spite of it all, the women were enjoying the time and 90% of them raised their hands for prayer at the conclusion.
All in all, it was an amazing week of ministry. Today we rest. Tomorrow we begin with Sal preaching at a church. We leave for Bangalore on Tuesday for a couple of ministry meetings. Thursday we fly to Vizag for a three day conference. We will return to Bangalore on March 16. Tomas and Barb will leave the next day to return to the USA and we will return to QCI for a final three weeks of conferences before we leave this nation for our beloved America.
Running sports | Nike