The sun comes up, it's a new day dawning
It's time to sing Your song again. . .
For me, the song 10,000 Reasons describes the awakening in the jungle more than any other place on earth. The jungle has its own unique sound of praise for the Creator who made it so incredibly beautiful. First the roosters begin their crowing, then the sun peaks up over the mountain tops as if it was awakened by their sound, and the birds begin to sing. There are about 32 different varieties of birds here in the jungle. Each has its own delicate sound. As they all begin to chirp at once, it is a beautiful symphony in perfect harmony. They are raising their songs of worship to the Lord, their Creator.
I've become particularly fond of a small magpie that visits each morning to pick up the cookie crumbs that I leave for her. Vikki named her Oreo.  She is a wonderful reminder of all we have to praise God for moment by moment as each day passes.
Whatever may pass and whatever lies before me
Let me be singing when the evening comes. . .
It is Monday morning here. Hard to believe it's over a week since the Christmas in the Jungle Team left. It is about a month away from the next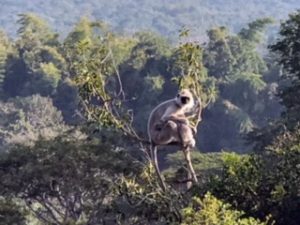 team coming. We have much to do in-between. Today we're going to do a small work project here at the camp. Vikki and I will be walking the grounds picking up broken branches and twigs that have been dropped, because the monkeys are quite frisky these days swinging from tree limb to tree limb. Harold and Sal will be preparing the patio and dining area for a fresh coat of red oxide on the cement border trim. As we work alongside our Indian brothers and sisters, I'm humming 1000 Reasons and offering praise for the blessing of walking shoulder to shoulder with them.
 You're rich in love and You're slow to anger
Your name is great and Your heart is kind

On Wednesday, Vikki and I will be visiting the young widows in their homes. We want to see what small home repairs or special needs are needed. When the team comes in February, they will have the opportunity to do some of these tasks. Just a simple visit to theses sweet ladies will speak volumes to them about God's rich love, his mercy, his greatness, kindness and goodness. . .
For all Your goodness I will keep on singing
10, 000 Reasons for my heart to find
The week of the 15th will be a busy one. Please pray for us. Monday I will be speaking at a women's event. Tuesday we all leave for a 2 day conference in Ooty. Pray for good health and spiritual protection for the team. Pray for Sal's voice to hold up since he will be teaching 6 sessions in two days. This conference is for pastors and church leaders. Pray they will enjoy the time and be encouraged and refreshed in their ministries.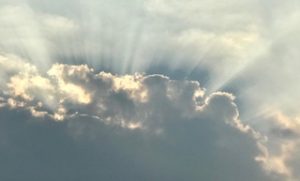 Bless the Lord O my soul, o my soul worship his holy name. Sing like never before oh my soul and worship his holy name!