Three weeks have come and gone since we landed here in India. The time so far has been full. As I look back over the photos we took this week, I am stunned at just how much of India we have experienced in just the last seven days. Here is just a flyover of what this week has been like.
Sunday, January 20, Sal preached at Bethel Bible Church in Masanagudi. It was a beautiful service and a precious time as we reunited with old friends. That evening we welcomed our new friend, Pastor Ratan, from Andhra Pradesh. We were humbled that he would travel many miles by bus to meet us. We had a wonderful time and spoke of future plans to conduct a conference in his state.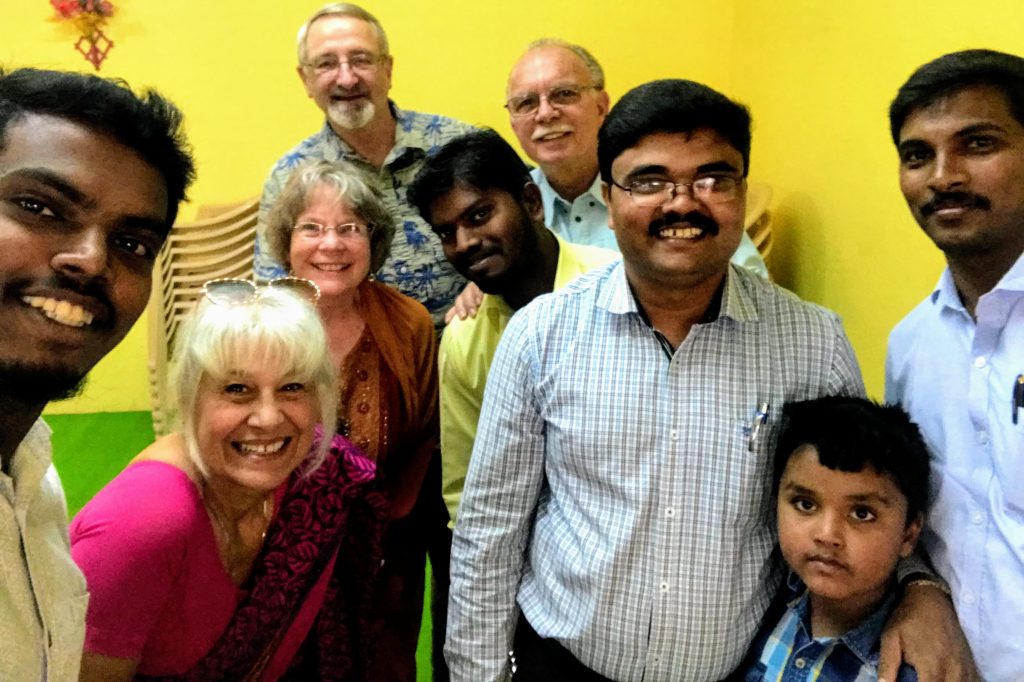 Monday Ratan joined us for a trip to Ooty. While Sal and I went for our dental appointments, Ratan took a quick tour of the city. After lunch he departed for his long trip back to his home. The rest of the day was spent studying and preparing for the week ahead.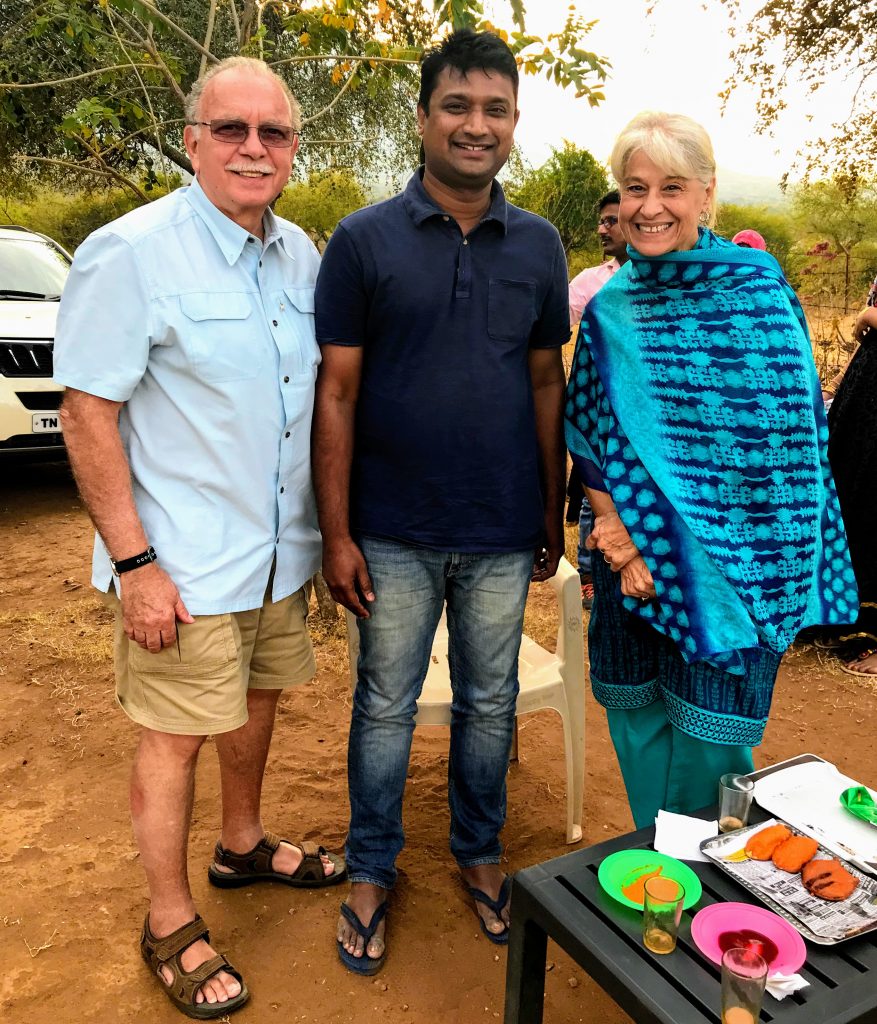 Tuesday was the monthly Young Widows Gathering which I wrote about in the last blog. Our next meeting is February 6. The USA Team will be here for that.
Wednesday was an unexpected pleasure. Our friend, Eiswar, took us and Harold and Vikki to see the villages he manages for a humanitarian organization. He drove us deep into the jungle where we visited small villages that are very poor. Through his organization they have been able to provide wells for water. We watched as the women of the village would gather at the watering hole to fill their pots and clean their dishes. They were grateful that they no longer needed to walk to a nearby pond and haul water back to the village.  We also visited the government schools that are provided with assistance by this organization. Two school buses were donated which allows the schools to pick up children in the faraway villages so that they can get an education. Our last stop was at a cottage industry where very poor village ladies make crafts that are sold In fair trade shops for a small income.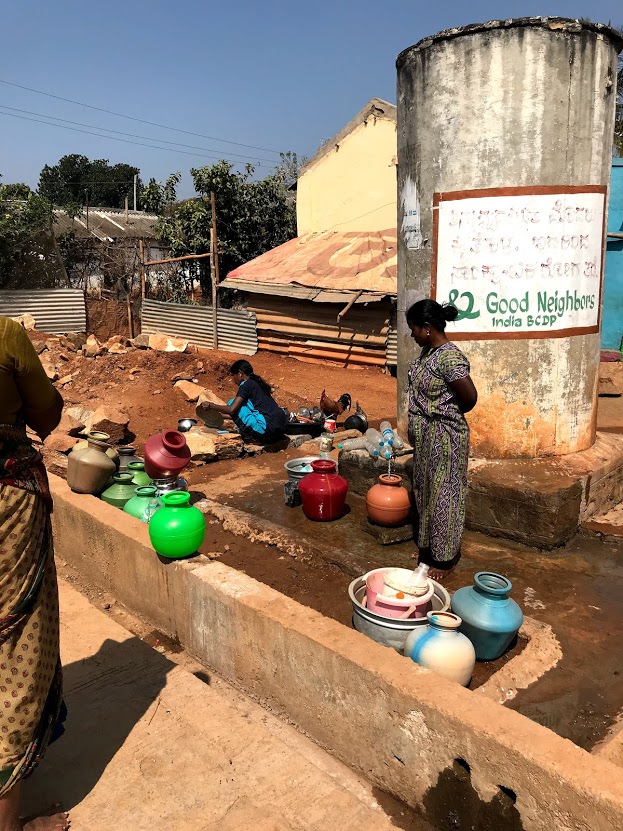 Thursday was a happy day as we welcomed our friends from Wisconsin, Barb and Tomas. It was great to have them join our team for one month. They are talented musicians and will assist with worship at the conference next week and the Bible school in February. Also on Thursday, many of our old friends began checking in at Quiet Corner to attend the Standing In the Gap Prayer Summit followed by the Jesus Conference.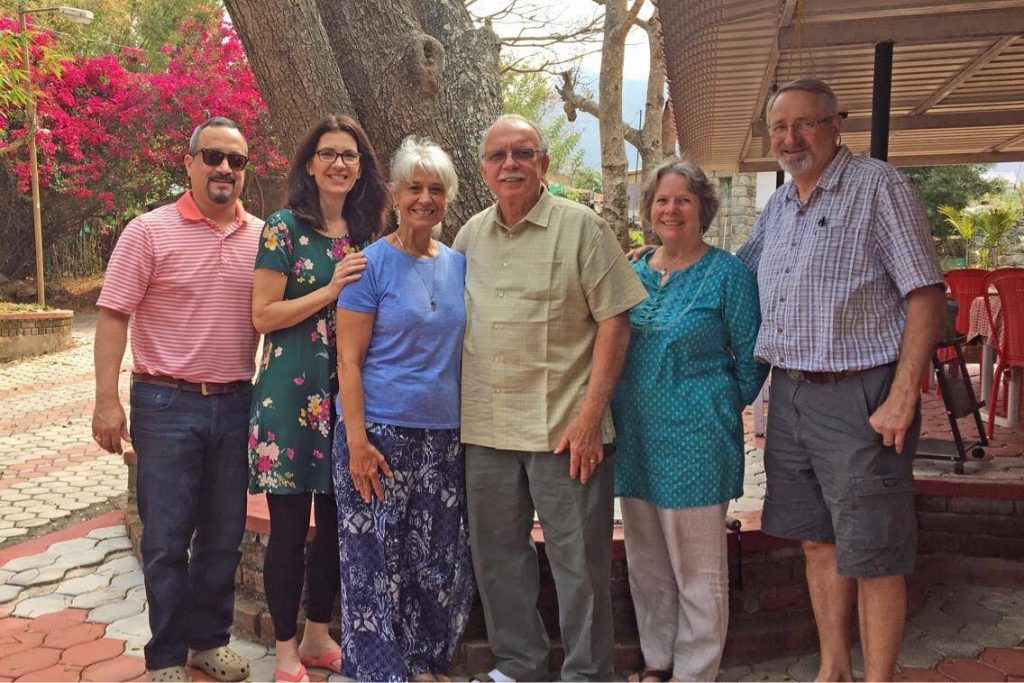 Friday morning Sal kicked off the Prayer Summit with a message about how to pray and overcome fear. We attended some of the teaching and prayer sessions. The summit is specific to intercessory prayer and praying for the nation of India. Much of this country is plagued by superstition, idolatry, illiteracy and poverty. It is humbling to hear the prayers of these faithful warriors as they cry out to God on behalf of the nation.
Saturday was a national holiday, Republic Day. At 8:00 AM we gathered around the flagpole as the people sang their national anthem, read scripture and prayed once again for India. Again we were humbled at how they love their country and honor their flag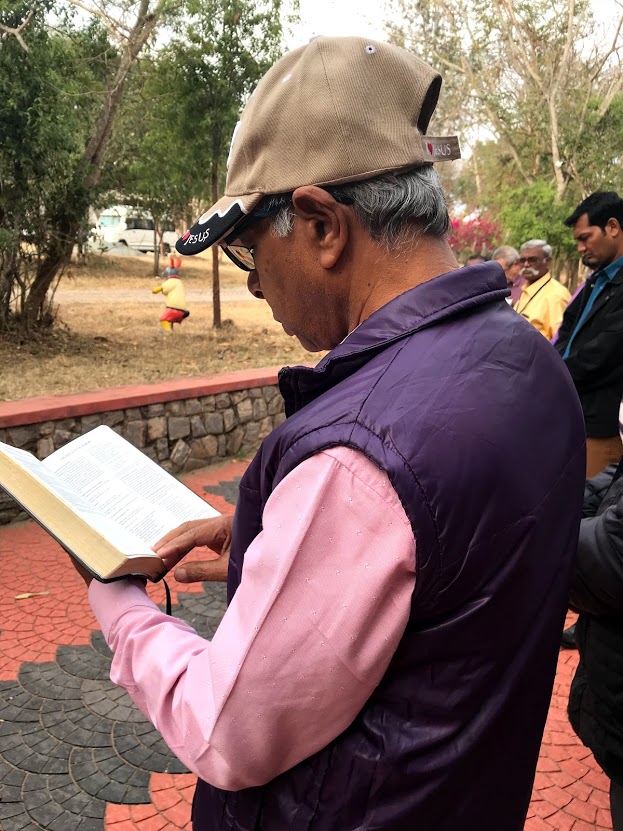 We spent most of Saturday studying and waiting. We had been informed that the bus we raised money to buy was on the way and would be delivered by noon. But we waited all day and no bus came until 7:00 PM. The excitement in the camp was over the top as everyone came to see the brand new 20 passenger bus pull through the entry gate. The bus was a needed vehicle. It will be used to pick up visitors and guests who travel here to attend conferences, to bring the widows to the camp for special events, V BS and church functions, etc. Everyone boarded the bus and we prayed and dedicated it to be used to the glory of God. We christened her, Blessing. We are very grateful to those who donated the funds needed to buy this beautiful bus.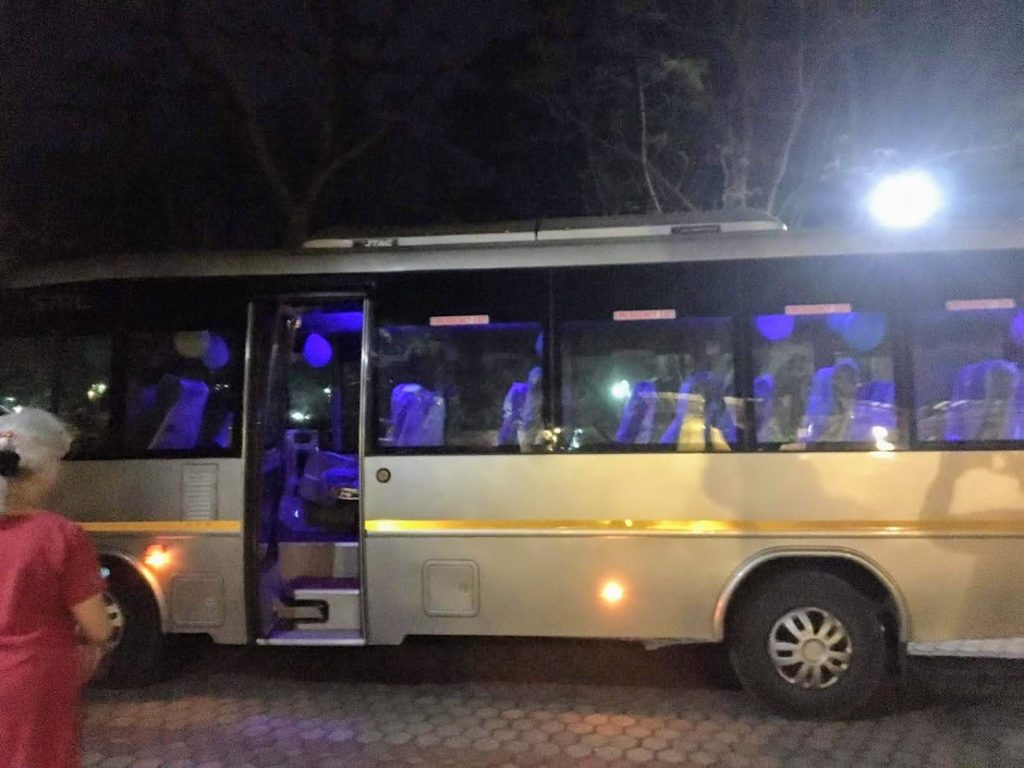 Late Saturday evening we got a visit from Richard and Cristabella from Mumbai. They are old friends who serve in ministry in the north of India. We had not seen them for three years because Richard has been travelling throughout Uttar Pradesh preaching in many churches.
Today (Sunday) Sal preached at Bethel Bible Church in Moyer. The Jesus Conference begins tomorrow morning and runs through Wednesday afternoon. Please pray for all to go well in the coming days. Pray for good health and strength for the team as they serve at the conference. Pray for the delegates to have a blessed time. On a personal note, please pray for my daughter who is scheduled to be induced Monday. Our eleventh grandchild is on the way! I'll post an update in a few days.
That was a short description of our week. There is so much more that took place but often is too difficult to describe. As Vikki and I stood on a remote road overlooking a small village, I remarked to her, "How do we explain this to people back home?" I am reminded of the words of Thomas Samuel:
You cannot explain India. You can only experience India.
Nike shoes | スニーカーの検索一覧【新着順】